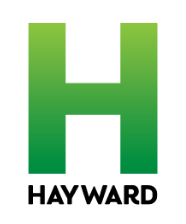 The City of Hayward is altering parking regulations and traffic patterns in commercial districts as required and offering workplace-safety resources to support resumption of local retail, manufacturing, and warehouse and logistics business activity.
On Monday, the Alameda County Health Officer issued a new order authorizing resumption of curbside retail activity as well as manufacturing, warehouse and logistics business operations, provided State of California COVID-19 precautions are met.
To facilitate curbside retail as well as ongoing restaurant takeout service, the City will be piloting the designation of diagonal parking spaces on B Street for limited-time use only for pick-up of food and other items.
Also, the City will be experimenting with removing single travel lanes to allow for more short-term parking, starting with B Street between Foothill and Mission boulevards, and potentially on Main Street between A and C streets.

To aid all businesses as they are cleared to reopen, the State has published guidelines and checklists by respective industry sector and which are available online at https://covid19.ca.gov/industry-guidance/.
Specific guidance for the restaurant industry from the State is available online at https://covid19.ca.gov/pdf/guidance-dine-in-restaurants.pdf.
Local businesses seeking assistance with development of workplace safety plans can contact the State Division of Occupational Safety and Health, better known as Cal/OSHA.  Cal/OSHA provides free consultation to employers and employees.  For more information online, go to https://www.dir.ca.gov/dosh/consultation.html, or contact the San Francisco Bay Area office via email at OaklandConsultation@dir.ca.gov or by phone at (510) 622-2891.