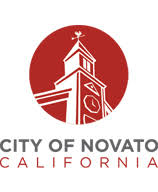 Starting July 1, 2020, the minimum wage within Novato city limits will increase based on business size to:
$13 per hour for small businesses with 1-25 employees;
$14 per hour for large businesses with 26-99 employees; and
$15 per hour for very large businesses with 100 or more employees.
The Novato minimum wage applies to each employee who performs more than two hours of work in a particular week within city limits.
This local minimum wage increase is part of a phased approach that allows all employees in Novato to reach a $15 minimum wage one year earlier than what the State of California law requires. An official notice of this increase was provided to Novato businesses with their business license renewals in December 2019. The Official Novato Minimum Wage Notice is required to be posted in a location visible to employees, and is available for download in both English and Spanish at novato.org/minimumwage.
Following the July 1, 2020 increase, rates will be adjusted annually each year on January 1 according to the schedule below:
CITY OF NOVATO
MINIMUM WAGE
Implementation Date
Very Large Business
(100+ employees)
Large Business
(26-99 employees)
Small Business
(1-25 employees)
January 1, 2020
$13.00
$13.00
$12.00
July 1, 2020
$15.00
$14.00
$13.00
January 1, 2021
CPI
$15.00
$14.00
January 1, 2022
CPI
CPI
$15.00
January 1, 2023
CPI
CPI
CPI
CPI Adjustment
San Francisco-Oakland-Hayward
CPI-W (no more than 3.5%)
 San Francisco-Oakland-Hayward
CPI-W (no more than 3.5%)
San Francisco-Oakland-Hayward
CPI-W (no more than 3.5%