Focus will be on education to ensure compliance and to keep our community safe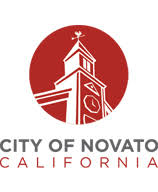 The City of Novato will begin enforcing health and safety code violations of the Marin County Public Health Orders currently in place for businesses to help limit the spread of COVID-19.
On July 21, the Marin County Board of Supervisors approved an urgency ordinance that allowed new civil penalties to be created for violations of orders issued by the County Public Health Officer. The towns and cities of Marin had initially planned to join the County in a task force with enhanced enforcement. Efforts to create a join COVID-19 enforcement task force have ended as the County and Marin's towns and cities were unable to reach an operational consensus. The City of Novato will directly respond to reports of businesses in violation of public health orders within the jurisdiction of the City.
Novato will focus on education to ensure compliance with health orders in place to keep our community safe. Citations will only be considered after all education and voluntary compliance efforts have failed. Egregious violators will be subject to immediate citations and repeated non-compliance will be subject to increased penalties.
To report a Novato business in violation of Public Health Orders, please email SIPviolations@novato.org. Please include the business name, address, and as much detail as possible regarding the perceived health order violation. Reports will be reviewed and investigated by City staff.
Non-business violations of Public Health Orders should be reported to the Novato Police Department at 415.894.4361 or police@novato.org.
"It is of critical importance that we enforce local public health orders designed to slow the spread of COVID-19 and protect our community," said City Manager Adam McGill. "While we are not participating in a task force countywide, we will be enforcing the health orders put in place by the County of Marin. It is because of these guidelines, as well as the efforts of our community members, that the County is able to continue to allow businesses to reopen, and we are able to offer alternatives like our weekend Grant Avenue closure to allow outdoor dining and shopping in a safe and distanced environment."
Visit the Marin County Public Health website for more information on the current health orders at marinhhs.org/coronavirus.
Stay Informed
Visit the City of Novato COVID-19 webpage at novato.org/coronavirus to sign up for email or text message updates from the City, as well as for information on impacts to City services, City facility closures and cancelled and postponed events, what to do if you are feeling sick, and tips on how to reduce your risk of exposure.
Novato businesses and workers impacted by COVID-19, visit novato.org/COVID19biz for a listing of resources including information regarding unemployment, disability and paid family leave benefits; small business loans and grants; tax assistance; non-profit support; as well as information on workplace health and safety.
For up-to-date information on what other local agencies are doing in response to COVID-19, please visit the following websites:
Marin Health and Human Services: marinhhs.org/coronavirus
Novato Unified School District: nusd.org/coronavirus-covid-19
North Marin Water District: nmwd.com
Novato Sanitary District: novatosan.com
Marin Transit: marintransit.org
Golden Gate Transit: goldengate.org/district/news-media
SMART: sonomamarintrain.org