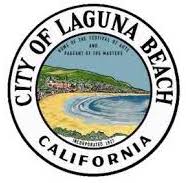 On Tuesday, March 9, the Laguna Beach City Council approved a new $2M resident-serving program called the "Neighborhood & Environmental Protection Plan," to mitigate visitor impacts to neighborhoods, enhance City services for residents, and add environmental protection programs. The $2M program will be funded 100% by visitors through the City's Parking Fund and Measure LL Transient Occupancy Tax (TOT) revenues. 
Over six-million visitors come to Laguna Beach annually. Over the last year, the COVID-19 pandemic has also encouraged Southern California residents to engage in more outdoor activities, which has resulted in a further increase in the number of visitors to the City's beaches, parks, and recreational trails. As a result, many of the City's residential neighborhoods are now significantly impacted by visitors parking on their streets, leaving trash behind, and engaging in nuisance behaviors and illegal activities, negatively impacting the quality of life of the City's residents.
"This action by the Council will better protect our neighborhoods and preserve the natural beauty of our beaches and open space areas," said Laguna Beach Mayor Bob Whalen.  "Through numerous neighborhood outreach meetings with our residents and neighbors over the last year, we've heard that more police protection, parking enforcement and trash pickup are needed to maintain the quality of life that we all expect.  By committing $2 million to this effort, we are confident that we will produce positive and tangible results for our community."
"The ongoing effects of Covid have impacted our trails and beaches as people search for outdoor activities and anything they can do safely," said Laguna Beach Mayor Pro Tem Sue Kempf, who proposed the program during the City Council's 2021 retreat.  "Over the last few months, we have addressed specific neighborhood concerns tactically by putting out more trash cans and doing more enforcement, but this plan includes more immediate and long-term actions that will continue through the summer months as well. This program is a result of successful collaboration between residents and City staff, funded 100-percent from visitor revenues," Kempf said.
Neighborhood & Environmental Protection Plan Program Service Enhancements
Public Works and Parking Improvements – Service enhancements include converting City water fountains to include bottle-filling stations at parks, beaches and trails. Additional neighborhood signage discouraging nuisance behavior and littering will be added, as well as more parking options for Alta Laguna, Park and TOW areas to be developed through the Parking Traffic and Circulation Committee and designation of no parking areas in front of Fire Hydrants and on street corners.

To address overcrowding issues on County trails, the Laguna Canyon Foundation (LCF) will be partnering with the City to provide part time staff on weekends to serve as trail ambassadors from May 1 to Labor Day, 2021 during the busiest visiting hours.  The Mayor has also sent a letter to the County requesting additional park rangers.
Enhanced Cleaning and More Frequent Trash Collection – Service enhancements include new weekend "Litter Picker Crews" in South Laguna, North Laguna and TOW and along Coast Highway, and increasing the frequency and duration of public trash collection services at City beaches and along Coast Highway on weekends Additional trash cans will also be added at new locations and service dates extended for increased afternoon trash collection.
Enhanced Safety Proposed by the Police Department – Service enhancements include the creation of a permanent Police Department Neighborhood Improvement Team within the Neighborhood Services Division to address neighborhood-based quality of life issues on a macro level adding two new police officers. Police Department service enhancements also include the installation of a gate and two additional cameras in Alta Laguna Park to deter criminal behavior.
Additional Beach Safety Improvements – Service enhancements include additional lifeguard coverage at high-use locations like Crescent Bay Beach, Shaw's Cove, Victoria/Lagunita and Treasure Island, to have year around coverage and augmented Marine Safety services for County Beaches in South Laguna to ensure that a high level of service is maintained throughout the year.
City Council also directed staff to pursue development of following policies as code amendments for consideration at a future Council meeting by this summer:
Prohibiting the use of plastic straws and single-use plastic containers on beaches and trails
Prohibiting restaurant distribution of single-use to-go containers in working with Laguna Beach's restaurants to determine the best time line for implementation
Prohibiting the feeding of wild birds in City Parks
Prohibiting use of large shade structures on beaches to preserve public safety sightlines
Prohibiting storage of bicycles on Main Beach and Heisler Park
Expanding prohibition of abandonment of personal property in public spaces
Changing the operating hours of non-coastal community parks to close at 10:00 p.m.