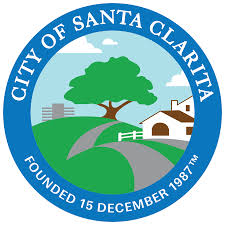 After a year of being physically closed to the public, the Santa Clarita Public Library is excited to welcome our residents back into the libraries at a limited capacity. In order to follow Los Angeles County Department of Public Health COVID-19 guidelines, the libraries will be open Tuesday through Sunday from 10:00 a.m. to 5:00 p.m. at 75% capacity. Residents will now be able to come into the library, browse our book collections, use the computer lab and complete any service transactions.
Curbside services will still be offered to residents Monday through Friday from 10:00 a.m. to 5:00 p.m. and on Saturday, from 1:00 p.m. to 4:00 p.m. Our library lockers will still also be available 24/7 for any of our residents who would like to pick up their materials contactless. Passport Services are still available to residents at all three of our branches.
Additionally, all of the virtual programming will still be available to residents via Facebook and YouTube. Our outdoor programing, like Sidewalk Stories, will still be offered and available for residents to register online.
As we welcome everyone back into the libraries, we also celebrate National Library Week! Residents can join the fun by visiting any of our libraries, take a selfie and post their photo onto social media with the caption #MyLibraryIs and share what they love most about their libraries. Residents who post have the opportunity to win a $100 Visa Gift Card. For more information on National Library Week, visit ala.org.
Please note that due to current COVID-19 safety precautions, face coverings must be worn over the nose and mouth by residents who are two-years-old and older. All participants must also maintain a minimum of six feet of distance from those not from their same household.
For more information on hours, how to use any of the library amenities or register for programs, please visit SantaClaritaLibrary.com.