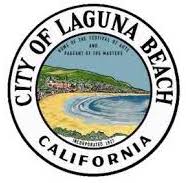 Laguna Beach Police Chief Robert Thompson and the City of Laguna Beach have agreed to conclude their employment relationship.   Chief Thompson will leave City service on May 28, 2021 and be compensated through June 30, 2021.
Effective immediately, Captain Jeff Calvert, a 24-year law enforcement veteran, will be functioning as Interim Police Chief for the City of Laguna Beach. City Manager John Pietig expressed confidence in Calvert's leadership.

"The public safety of our community is paramount, and I have full faith that Captain Calvert will guide the Laguna Beach Police Department through this transition to ensure community and police force safety," Pietig said.
This media statement is the only statement that will be released or made by all parties.