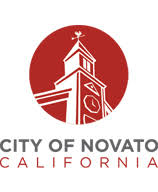 On July 15, 2021, a federal lawsuit was filed against the City of Novato by the California Homeless Union and several occupants of the encampment at Lee Gerner Park. The lawsuit seeks to prohibit enforcement of new City ordinances 1669 and 1670.
At a court hearing held on July 26, 2021, the City of Novato moved to request modifications to, and clarifications of, the Temporary Restraining Order currently in place, including asking to allow the City:
To offer shelter and three months free storage of personal belongings for those camped at Lee Gerner Park.
To enforce criminal statutes unrelated to camping, sleeping, and the like at the park.
For the right to remove campers that use open fire after being cited twice.
For permission to remove campers that come on premises at Lee Gerner Park from July 15, 2021 and after.
To prevent future campers from entering Lee Gerner Park and using reasonable enforcement efforts to do so.
On July 27, 2021, the court issued a revised Temporary Restraining Order clarifying that the City may offer shelter and storage to those camped at Lee Gerner Park and assist those who accept the offer for shelter. The City Council has directed staff to offer all 15 beds available through its agreement with Homeward Bound of Marin to homeless individuals in Novato. However, the City is not permitted to remove those that decline the offer of shelter and personal storage. Additionally, the City may enforce criminal laws unrelated to camping and may remove persons under any other law. Finally, the City is allowed to enforce Novato Municipal Code 14-20.5, part of the fire safety ordinance adopted in May 2021, which prohibits fire, open flames and other activities on public property. The ordinance, originally subject to the Temporary Restraining Order, may be enforced provided enforcement is not discriminatorily against persons at Lee Gerner Park.
With the exception of these modifications, the Temporary Restraining Order remains in place for the purpose of freezing the parties where they currently are, pending the outcome of litigation.

An evidentiary hearing is set for August 9 & 10, 2021, to determine continuation of the Temporary Restraining Order into a preliminary injunction. The City is in the process of preparing for this hearing and has submitted its response to the lawsuit.
The judge has ordered the City and Plaintiffs in this matter to a settlement magistrate to see if the case can be resolved short of continued litigation. The City plans to participate in this process in good faith as directed by the court.
Additional information on homeless outreach in Novato, assistance for those currently experiencing homelessness and a listing of community partners and resources, as well as prior news releases related to this topic is available at novato.org/homelessness.