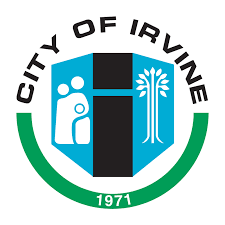 The Irvine City Council has chosen Oliver Chi as its finalist for City Manager, and will formally consider hiring him at its November 9 meeting.
Oliver has more than twenty-two years of extensive government experience at both the state and local level. Since 2019, he has served as the City Manager for the City of Huntington Beach, one of the premier beach communities on the west coast. Prior to his current role, he held a variety of management and staff positions with the cities of Monrovia, Barstow, Rosemead, Claremont, and Arcadia, along with serving for a period of time as a staff member to the California State Legislature.
During his tenure in Huntington Beach, Mr. Chi has been credited with establishing a dynamic, values driven organization focused on achieving key community goals, including development of the innovative Be Well OC mobile crisis response model that dispatches non-sworn crisis intervention teams to address mental health and substance abuse related calls for service. Additionally, he worked to advance a citywide strategy to address homelessness, instituted thoughtful sustainability initiatives, oversaw a robust capital project portfolio, established unique affordable housing programs, and prioritized fiscal health and community engagement activities.
Oliver, who is an Eagle Scout, earned a bachelor's degree in political science from the University of California, Los Angeles. He also holds a master's degree in public administration from the University of Southern California.

Oliver Chi would become Irvine's sixth City Manager. The first City Manager, William Woollett Jr., served from 1972-1989, followed by Paul Brady (1990-1999), Allison Hart (1999-2005), Sean Joyce (2005-2018), and John Russo (2018-2020).
Chi has agreed to a two-year term at a compensation rate of $301,246.40 per year.
Since its incorporation in 1971, Irvine has become a nationally recognized city, with a population of 307,670 that spans 66 square miles and is recognized as one of America's safest and most successful master-planned urban communities. Top-rated educational institutions, an enterprising business atmosphere, sound environmental stewardship, and respect for diversity all contribute to Irvine's enviable quality of life. This family-friendly city features more than 16,000 acres of parks, sports fields and dedicated open space and is the home of the Orange County Great Park. For more information, please visit cityofirvine.org.