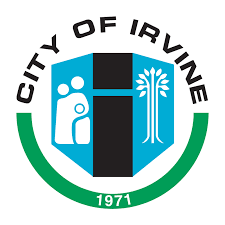 For the seventh consecutive year, the City of Irvine park system has been ranked among the top 10 in the nation by the Trust for Public Land.
Irvine ranked eighth in the country and second in California in the national nonprofit's annual ParkScore Index, which is recognized as the national gold-standard comparison of park systems across the 100 most populated cities in the United States. The index is based on factors including park access, acreage, investment, and amenities.
"We are proud to be recognized as having one of the top 10 park systems in the nation for the seventh consecutive year," said Mayor Farrah N. Khan. "The preservation of natural open space, parks, and trails has always been an essential part of our Irvine Master Plan, and it continues to guide us as we plan for the future. Our parks and open space bolster the ongoing health and wellness of our community and contribute to our excellent quality of life."
In this year's ParkScore Index, Irvine once again earned a perfect score for the percentage of area within the City dedicated to parkland, the number of basketball hoops per 10,000 residents, and the number of recreation/senior centers per 20,000 residents.

The index looked at park access and equity and found that 89% of residents live within a half-mile walk of a park. In addition, 89% of people of color live within a half-mile walk of a park, and 85% of people in low-income households live within a 10-minute walk of a park.
Irvine also earned among the highest scores for its annual investment in parks. A total of $185 per capita is spent each year on publicly accessible parks and recreation.
The ParkScore ranking includes parks, facilities, and amenities managed by the City, either through ownership or joint-use agreements.
The full ParkScore Index is available at tpl.org/parkscore, including score details and demographic information for each city. Learn more about Irvine parks at cityofirvine.org/parks.