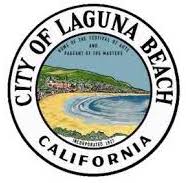 Laguna Beach Police are investigating an act of vandalism that happened overnight or in the early morning hours of February 9, 2023, to the Laguna Beach home of City Manager Shohreh Dupuis.  
Officers received a report of the vandalism at 7:27 a.m. at Dupuis' home located on 3rd Avenue.  Upon arrival, officers found feces or sewage smeared around the property including on the house, in the front yard, on mailbox, planters, stairs and walkway adjacent to the home (photos attached.)  The home is a City property, as the City owns half of the home with Dupuis owning the other half, as stipulated in her employment contract.
"This is a shocking personal attack on our City Manager at her residence," said Laguna Beach Mayor Bob Whalen. "It is criminal conduct that will be investigated immediately and thoroughly. I strongly urge anyone with any information regarding this crime to contact our Police Department. I truly hope that we will find the perpetrator or perpetrators of this crime and bring them to justice. As a City, we will not tolerate any acts to intimidate or harm any city employee or appointed or elected official. Our City Manager is a dedicated and hard-working person who only wants the best for our residents and the City. Her job is hard enough without the added stress and anxiety that this type of attack creates.  She doesn't deserve this disrespect, and I fully expect our community to rally around her," Whalen said.

"The Police Department is actively investigating this vandalism," said Laguna Beach Police Chief Jeff Calvert.  "We urge anyone with information about the vandalism to come forward to identify the suspect in this cruel act, which is uncharacteristic of our community."
Anyone with information about the vandalism is urged to call Laguna Beach Police at (949) 497-0701.