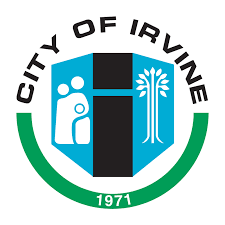 Following a national recruitment, the City of Irvine has named Christopher Slama as director of community services and Dena Diggins as deputy director of community services.
Slama comes to Irvine from the City of Huntington Beach, where he has held several key leadership positions, most recently serving as director of community and library services. As director, he led a department of 62 full-time and 300 part-time staff, while overseeing a full-service parks and recreation operation, along with a well-regarded library department.
"I am so pleased that Chris will be joining our team," said City Manager Oliver C. Chi. "He brings extensive experience to the position, and his leadership style and approach are radically aligned with Irvine's team-oriented values structure of serving with great humility, innovation, empathy, passion, and integrity. I am confident he will be an exceptional addition to our City team.
Slama began his career with the City of Huntington Beach in 1991 as a part-time employee. He has held numerous positions within the City, including community services manager overseeing the programs and services division, and recreation supervisor. In 2019, he was appointed director of community services, and as part of a citywide reorganization plan in 2020, led the successful merging of Community & Library Services.
In Irvine, Slama will lead the City's largest department with a budget of $41.6 million and 420 part-time and full-time employees. As director, Slama will have oversight of the City's 62 community and neighborhood parks, 13 community centers, three senior centers, two aquatics facilities, the Irvine Fine Arts Center, Irvine Animal Care Center, more than 10,000 acres of open space, and hundreds of recreation and educational programs.
Slama has a bachelor's degree in liberal studies with a natural science concentration from California State University, Long Beach. He will begin his new position April 3.
Dena Diggins has served the City of Irvine for the past five years, holding various positions such as community services superintendent, manager, and, recently, interim director. Prior to this, Dena worked in the cities of Long Beach, Yorba Linda, Cypress and League City, Texas. She has over 30 years of experience leading staff in large and small municipalities. Her passion and ability to collaborate with others and bring groups together to reach successful outcomes have benefitted those communities she has served.
"I want to thank Dena Diggins for serving as interim director of community services while we conducted this search," Chi added. "She has done a tremendous job and provided outstanding leadership and stability – so much so – that we knew the City would be better served to have her in a higher leadership role."
Dena holds a bachelor's degree in Recreation and Leisure Services, with an emphasis in Physical Education and Health Studies, from Emporia State University, in Kansas, where she also played collegiate softball as a pitcher and first baseman, garnering team MVP, all-conference and second team all-American honors her senior year.
Diggins will provide executive leadership as deputy director of community services alongside Deputy Director Corey Lakin and Director of Community Services Chris Slama.