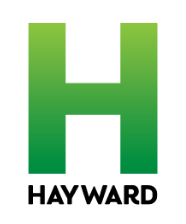 Planning Commissioner Ray Bonilla Jr. was appointed Tuesday night to the Hayward City Council to complete the remainder of the term of the Council seat vacated by Elisa Márquez with her appointment and swearing in as Alameda County Supervisor.
Like his predecessor Márquez, Bonilla Jr. was raised from birth and educated in Hayward, and he went on to serve on the Hayward Youth Commission, Community Services Commission and Planning Commission prior to his unanimous appointment to council member on Tuesday.
Bonilla Jr., who is scheduled to be sworn into office next Tuesday, is an executive at Meta Platforms, Inc., formerly Facebook, where he holds the position of head of global business continuity and crisis management and serves in a senior advisory capacity to the company's chief executive officer, chief operating officer and board of directors.
Previously, Bonilla Jr. served in an executive role with Kaiser Permanente, where he led healthcare resilience, disaster readiness and technology recovery initiatives.
He is a graduate of Harder Elementary, Cesar Chavez Middle and Tennyson High schools, Chabot College, Cal State University East Bay and the University of San Francisco with bachelor and master degrees in organizational communications and business administration, respectively.