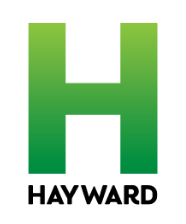 Low-income Hayward residents facing eviction have access to legal assistance from advocates at Centro Legal de La Raza under a new agreement between the Oakland-based nonprofit organization and the City of Hayward.
An agreement to provide legal assistance for low-income tenants was approved by the City Council following expiration of an Alameda County COVID-19 temporary eviction moratorium on April 29 and a contract to provide those services between Centro Legal and the City Housing Division was finalized last week.
The action was taken with the understanding that eviction proceedings have increased above pre-pandemic levels in some communities and that landlords more often than not have legal representation in these matters.

Tenants at risk of eviction or with other general questions about their rights as tenants are encouraged to first visit the Alameda County Housing Secure website at https://www.ac-housingsecure.org/tenant.
Hayward tenants who have received an eviction summons are encouraged to contact Centro Legal immediately at (510) 437-1554 or tenantsrights@centrolegal.org.