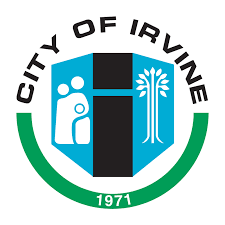 The City of Irvine invites the community to its second annual Juneteenth Freedom Celebration. The free event will take place Sunday, June 18, 11 a.m.–4 p.m. at the Great Park Palm Court Complex.
The celebration of freedom, hope and joy honors the history and contributions of African Americans to the cultural fabric of our community and nation. The community is invited to learn about Black culture as well as the history and significance of Juneteenth through interactive activities, local organizations and live performances.
Juneteenth is the oldest known annual celebration commemorating the June 19, 1865, announcement that proclaimed freedom for all remaining enslaved people in the United States. Juneteenth became a celebration of freedom and achievement, gathering family and communities with food, entertainment, spiritual and religious ceremonies and cultural storytelling. Today, Juneteenth is a federal holiday and takes on a symbol of pride in African American experiences and ancestral roots that is recognized annually across the country.
Juneteenth Freedom Celebration is presented by BIPOC Orange County in partnership with the City of Irvine.

The event is free and open to the public. Free parking is available on-site. Food trucks will be available for visitors to purchase food. Great Park is located at 8000 Great Park Blvd., in Irvine. For more information about the Juneteenth Freedom Celebration, visit irvinejuneteenth.com.
About the City of Irvine
Since its incorporation in 1971, Irvine has become a nationally recognized city, with a population of 310,250 that spans 66 square miles and is recognized as one of America's safest and most successful master-planned urban communities. Top-rated educational institutions, an enterprising business atmosphere, sound environmental stewardship, and respect for diversity all contribute to Irvine's enviable quality of life. This family-friendly city features more than 16,000 acres of parks, sports fields and dedicated open space and is the home of Great Park. For more information, please visit cityofirvine.org.