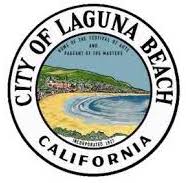 Laguna Beach City Manager Shohreh Dupuis has announced she will retire from the City, effective September 1, 2023, following a more than 33-year career in local government. Dupuis was appointed city manager in June 2021 after serving as assistant city manager for five years.
Her decision comes as a result of a mutually agreed-upon separation agreement that was negotiated in response to a hostile workplace claim filed by Dupuis following a period of conflict with a City Council member. The agreement allows the City to resolve all claims without costly and time-consuming litigation and represents responsible stewardship of public funds.
Assistant City Manager Gavin Curran will serve as acting city manager while the City Council determines its long-term plan to fill the city manager position.
Mayor Bob Whalen praised Dupuis for her contributions to the City. "Shohreh played a key role for our City during the COVID-19 pandemic and has helped deliver on wildfire safety, transportation and mobility programs, key property acquisitions and other important City Council priorities," said Whalen. "We appreciate her dedication through some very challenging times and wish her well as she enters the next phase of her life."

Under terms of an agreement between Dupuis and the City Council, the City will pay Dupuis nine months of severance pay and $223,077 in settlement of all claims against the City. Her City health insurance will remain unchanged for nine months and she will receive a reimbursement of legal costs up to $10,000. The agreement also stipulates that Dupuis will be on paid leave through September 1, 2023.
"This agreement represents the best path forward as we address the many issues facing our community," said Whalen. "By following this course of action, we limit the potential legal and financial exposure to the City and can move forward with finding a new city manager and prioritizing the public's business."
The city manager position is appointed by the City Council and manages the day-to-day administration of city operations and implementation of City Council policy direction.