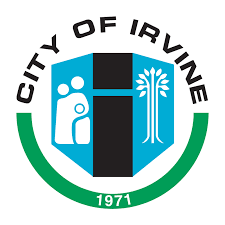 Irvine is the safest city of its size for violent crime when compared to FBI data released for the calendar year 2022.
Compared to information released Monday by the FBI, Irvine has the lowest per capita violent crime rate of any city in the nation with a population of 250,000 or more. This is the 18th consecutive year Irvine has had the lowest per capita violent crime rate for a city its size. View Irvine's violent crime data compared to FBI data of similar-sized cities nationwide.
Mayor Farrah N. Khan expressed her deep appreciation for the Irvine Police Department (IPD) and their unwavering commitment to the city.
"The dedicated men and women of the Irvine Police Department not only stand as a beacon of professionalism but also as a testament to their relentless pursuit of excellence in ensuring public safety," Mayor Khan said. "Every officer and staff member contributes to Irvine's exceptional quality of life, fostering their commitment to this City. IPD's partnership with its community is a collective effort that positions Irvine as a premier destination where people can live, work, and enjoy life with a sense of unmatched security and belonging."

Irvine Police Chief Michael Kent credited the men and women of the IPD, community members, and City leaders for maintaining low violent crime rates.
"Our dedicated personnel work in partnership with our diverse community daily to provide the highest level of service and prevent, investigate, and solve crimes. They also work tirelessly to identify and arrest criminal offenders, which makes our community safer," said Chief Kent. "We appreciate the support of our City leaders, who ensure we have the resources needed to maintain public safety in the City of Irvine."
The FBI mandates crime data be reported using a new and more detailed standard, the National Incident-Based Reporting System (NIBRS). The FBI defines violent crime as murder, non-negligent manslaughter, rape, robbery, and aggravated assault. Every participating jurisdiction in California reports its crime data to the California Department of Justice, which then forwards the data to the FBI.