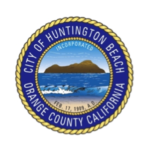 In Huntington Beach, we believe passionately that the key to becoming the best beach City in the world starts and ends with finding the right people to join our team. At this time, we have an outstanding career opportunity available, as we're looking for the "right person" to serve as Senior Deputy City Attorney in our Litigation Division.
The ideal candidate has been practicing law in California for at least 5 years, with civil trial experience, either in prosecuting or defending lawsuits.  The ideal candidate also has VERY STRONG legal research and writing experience, with experience researching and writing Writs, researching and writing appeals, and preparing written discovery, dispositive motions and preparing trial documents and briefs. Having represented other government or public agencies at trial is a significant plus and experience with State laws involving housing, planning and zoning and State environmental laws is desirable. A Juris Doctorate degree from a law school accredited by the American Bar Association and active membership in the State Bar of California is required.
City Attorney's Office
The Office of the City Attorney represents the City in all aspects of legal representation. In addition to handling all lawsuits in-house, and prosecuting crimes at the local level, the City Attorney's Office advises the City Council and all City officials in all matters of law pertaining to the business of the City of Huntington Beach. Among other things, generally the City Attorney defends the City in every lawsuit, including Writs and Appeals, prepares and/or reviews all City Ordinances, Resolutions, contracts and other legal documents. The City Attorney also prosecutes criminal cases arising from violation of the provisions of the City Charter or Huntington Beach Municipal Code, and such State misdemeanors as the City has the power to prosecute.
The Position
Under general direction from the City Attorney and Chief Assistant City Attorney, the Senior Deputy City Attorney is assigned to the Litigation Division of the City Attorney's Office. This position may be required to provide direction and assistance to less experienced attorneys at the Deputy City Attorney level and will be assigned to handle high-exposure litigation principally in areas of, among others, Writs, Appeals, land use, State housing and environmental laws, personnel, police defense, personal injury and other tort defense, inverse condemnation, and public works. Regarding day-to-day function, this position receives minimal instruction or assistance and the employee will be required to be fully aware of the operating procedures and policies of the City.
Please note: This recruitment may close at any time, and will close when the hiring manager determines that a sufficient number of qualified applications have been received.
Application & Selection Process
Application Review –  Please submit an online application to www.huntingtonbeachca.gov/jobs and attach to your application:

A cover letter
An updated resume
A writing sample consisting of a dispositive motion, a brief on a writ or a brief on an appeal

Examination(s) – A virtual oral exam (weighted 100%) will be scheduled when a sufficient number of qualified applications has been received.
Selection Interview
Background Investigation
Appointment  
 Salary range is $140,179 – $187,853 annually, including a comprehensive benefits package.