Curfew ordered in Santa Clarita ahead of reported protests
City Council takes steps to ensure public safety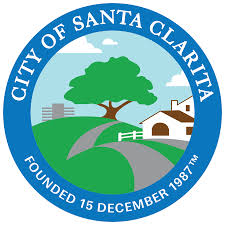 In an emergency meeting on Wednesday, June 3, the Santa Clarita City Council adopted a resolution declaring a local emergency amid civil unrest in the Southern California region. In advance of a rumored protest scheduled for Thursday, June 4, the City Council has also issued a curfew order for the City of Santa Clarita, which will be in effect from 6 p.m. Thursday until 6 a.m. Friday, June 5.
"We are proud of the protestors in Santa Clarita for their passion, determination and commitment to insist upon equality and civil rights for all our residents," said Mayor Cameron Smyth in a press conference Wednesday evening. "The City is aware of several protests planned for the next few days and remind residents that those who wish to protest peacefully can assemble in Santa Clarita, but those who wish to take advantage of these peaceful protests as an opportunity to loot and riot will not be tolerated."
In addition to issuing a curfew order for Thursday afternoon until Friday morning, the City Council announced that City Hall will be closed to the public on Thursday. While in-person service will not be available, residents are encouraged to seek services online by visiting santa-clarita.com/RSC.

The City of Santa Clarita and the Santa Clarita Valley Sheriff's Station have a plan in place to protect the community during protests, including businesses and other property. Other first responders, including the Los Angeles County Fire Department and California Highway Patrol, are coordinating with the City and Sheriff's Department to ensure public safety. Resources from the National Guard have also been requested. Residents are encouraged to avoid the area of McBean Parkway and Valencia Boulevard between noon and 6:00 p.m. on Thursday.
To learn more about the curfew order in Santa Clarita, sign-up for emergency alerts, as well as the City's emergency response plans, please visit SantaClaritaEmergency.com.