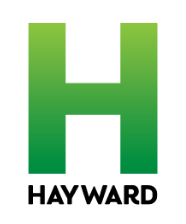 The Hayward City Council gave initial approval last Feb. 4 to increasing the minimum wage for people working within Hayward by accelerating locally the State of California's scheduled move to $15 per hour.
Under the final version of the local ordinance, which received final approval last April 14, the minimum wage at organizations with 26 or more employees was increased to $15 an hour effective Jan. 1, 2021.
Beginning Jan. 1, 2022, the minimum wage that must be paid by these larger Hayward employers will be adjusted based on the annual change in the Consumer Price Index (CPI) for the San Francisco-Oakland-Hayward region.

Meanwhile, beginning Jan. 1, 2021, the Hayward minimum wage for employees of smaller organizations with 25 or fewer workers moved to $14 an hour. The minimum wage for these smaller employers will adjust again on Jan. 1, 2022, based on the change in the CPI.
Effective Jan. 1, 2023, smaller employers in Hayward will be subject to a $15 minimum wage per state law and to any future increase in accordance with California minimum wage law. For more information, go online here on the City of Hayward website.