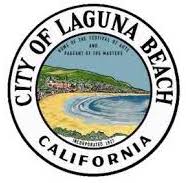 The City of Laguna Beach has reached a settlement agreement with the San Diego Regional Water Quality Control Board, resolving an Administrative Civil Liability (ACL) related to a November 2019 wastewater spill near Aliso and Woods Canyon Wilderness Park.  As a result of the City's immediate response to the spill and proven ongoing diligence to improve its wastewater system over the last 20 years, a settlement was reached.  
Under the settlement agreement, the City will pay $785,789.50 to a statewide account for environmental clean-up and abatement projects, and $748,277.50 will be satisfied through the City's funding of an "Enhanced Compliance Action" which is an infrastructure improvement project which will interconnect the City's North Coast Interceptor (sewage transmission pipeline) with South Coast Water District's (SCWD) Lift Station No. 2. This will allow both the City and SCWD to bypass flow along Aliso Creek in the event of a future emergency or for maintenance – a tremendous logistical benefit for both the City and SCWD.  
"Through this agreement, the City is able to partner with the South Coast Water District to implement a capital improvement project that will help strengthen both our systems and also provide safeguards to better prevent similar-type incidents from happening again," said Laguna Beach City Manager John Pietig. "Moving forward, an extensive assessment of the NCI system has resulted in options which the City will discuss with the public in workshops beginning in February 2021." 
Since 2002, the City has invested significant resources to increase the reliability of its wastewater system including necessary upgrades, collection system maintenance and treatment plant improvements.  The City also continues to see a steady decline in "Beach Mile Days," which is a decline in the number of days beaches are closed annually due to bacteria levels present in coastal waters. The public is invited to attend a Special City Council meeting and public workshop via Zoom to address upgrades and long-term solutions for improving the City's wastewater system on Tuesday, February 16, 2021 at 5:00 p.m.  
The ACL settlement agreement proposal will undergo a 30-day public comment period before the San Diego Regional Water Quality Control Board holds a public hearing to consider authorizing the agreement.