Commitment to reducing greenhouse gas emissions expected to save City an estimated $250,000 over next decade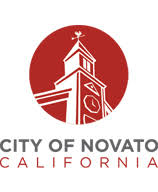 Novato's future is looking greener as the City takes next steps to continue to reduce its greenhouse gas (GHG) emissions. In 2018, the City reduced communitywide GHG by 24%, exceeding a previous goal of 15% by 2020. Novato's next significant target is to meet the statewide goal of reducing GHG emissions 40% by 2030.
Transportation makes up the greatest source of the City's total emissions. To reduce emissions, the City is greening its fleet and plans to replace 60 older, less fuel-efficient vehicles with new electric, hybrid and fuel-efficient models over the next several years. The replacement of City vehicles through an equity lease agreement will significantly reduce GHG emissions while also saving the City an estimated $250,000 in maintenance and operating costs over the next decade.
The Police Department has already taken delivery of four Ford Hybrid Police Interceptor SUVs and has another seven on order. It is estimated that each hybrid Interceptor will reduce gasoline use by 1,276 gallons, reduce CO2 output by 25,560lbs, and save approximately $4,200 in fuel costs per vehicle per year compared to the non-hybrid Police Interceptor SUV.
"We are in a climate emergency, and these actions will have a beneficial impact on our environment and community, as well as our overall City budget," said Mayor Pat Eklund. "The City's commitment to help further reduce greenhouse gas emissions also includes our recent switch from traditional diesel to 99% renewable diesel with the goal of being diesel-free by 2033. I am confident that we as a city will continue to do our part to help reduce our impact on the climate."
In November 2020, the City Council adopted a Climate Emergency Resolution and will be identifying priority climate actions for possible inclusion in the City's Strategic Plan update. Actions will include goals, programs, and policies outlined in the recently adopted General Plan 2035, which now serves at the City's Climate Action Plan.
The City's fleet replacement and lease agreement were presented to the Novato City Council on December 8, 2020. Please view staff report or watch meeting for more information.