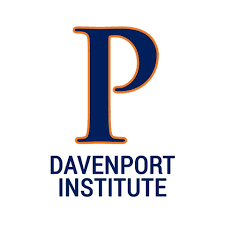 By the Davenport Institute
When people think of government, they often focus on slow, rigid, and unresponsive bureaucracies that fail to adequately address the problems they are tasked with. While this stereotype may not be completely undeserved, the past year has shown the innovative capacity of local governments across the nation. 
Almost by definition, local institutions are better prepared and situated to respond to the needs of those they serve than the state or federal government. When local governments prioritize public engagement, physical proximity paired with understanding the history and culture of the community allows local leaders to comprehend the challenges facing their neighbors, as well as what solutions are realistic. This particular knowledge is what has allowed local governments to innovate in the midst of dramatic change, bringing cities together during a time when they may otherwise fall apart. 
At the onset of the COVID-19 pandemic, countless cities ranging from Boston, MA all the way to Los Angeles, CA created dashboards and portals to provide residents with up-to-date information regarding how the pandemic was affecting their community. Places like Baltimore, MD and King County, WA went a step further in sharing information about food distribution sites, transportation assistance, public safety, and more. 
While the creation of these platforms may seem minimal, they allowed local government leaders to build trust through transparency. COVID-19 guidance and relief from the federal government has proven to be inconsistent at best, so local accountability has been instrumental in the success of cities responding to the pandemic. 
This has become even clearer as time has passed, with citizens focusing more on what's happening in their neighborhoods and cities. Though "innovative government" may seem like an oxymoron, there are numerous examples of cities rapidly adapting to the needs and circumstances of their communities. 

When California shut down indoor dining and other activities last summer, cities like San Diego and Poway reached out to the community and did their best to soften the financial blow of the lockdowns. San Diego Mayor Kevin Faulconer signed executive orders allowing restaurants to expand outdoors without additional permitting, and even designated city streets to be closed so restaurants could safely add outdoor seating. Faulconer also opened city parks for gyms and churches to continue services outdoors, which was a huge relief for those looking to maintain their physical and spiritual health. 
In Poway, the City Council and Mayor Steve Vaus coordinated similar efforts, offering picnic tables for businesses to use and creating a Shared Outdoor Space Initiative that allowed worship activities and fitness groups to proceed safely. Residents were extremely grateful for these efforts and understood their local government officials to be working for—rather than against—them.
More recently, Grover Beach, CA began its #BuyLocal program as part of its "ongoing efforts to stimulate the economy, retain local jobs, and help small businesses recover and thrive." When a customer spends $100 at a local small business, they receive a $25 gift card to a participating Grover Beach business. City Manager Matt Bronson has been instrumental in launching this program, and his role in the Davenport Institute for Public Engagement and Civic Leadership has certainly shaped his approach to connecting with the Grover Beach community. The initiative is just one of many ways that local leaders have adapted to the needs of the community while building trust and social cohesion. 
These local governments—and others across the country—have shown that government can be innovative when it prioritizes engaging with the community. Their efforts have certainly resonated with residents, who see their local leaders responding to their needs and doing what they can to help.
About Davenport Institute 
Since our founding as a multi-partisan and non-profit organization in 2005, The Davenport Institute (formerly Common Sense California) has worked to engage the citizens of this state in the policy decisions that affect our everyday lives. It is our firm belief that, in today's world of easy access to information, and easy connectivity to others, California's municipal and education leaders are seeking ways to involve the residents of their communities in the important issues they confront. Done legitimately, this new kind of leadership produces better, more creative policy solutions and better, more engaged citizens committed to the hard work of self-governance.