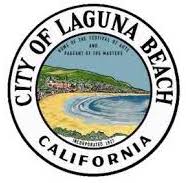 Laguna Beach City Manager Shohreh Dupuis is pleased to announce the appointment of Ken Domer as the next Assistant City Manager for the City of Laguna Beach.  Mr. Domer was selected from a talented pool of applicants following a comprehensive review process and will start in Laguna Beach on Monday, June 28, 2021.
Ken Domer has served as the City Manager of Fullerton and brings with him over 30 years of State, County and city experience in municipal government, 15 of which spent in city management.  Prior to joining the City of Fullerton in 2017, Mr. Domer served as the Assistant City Manager of Huntington Beach, City Manager of Villa Park, and Assistant City Administrator for the City of Placentia.
"Ken's extensive experience providing day-to-day leadership of City operations of full-service cities along with his ability and experience in addressing challenges of coastal communities set him apart from other candidates," said Laguna Beach City Manager Shohreh Dupuis.  "I look forward to bringing him on board and working with him in this critical role to enhance our delivery of services, leverage technology to modernize our processes, and introduce greater efficiencies into our ongoing City operations."

"I look forward to serving the residents and visitors of the City of Laguna Beach as Assistant City Manager and I am particularly excited to work together with such a capable City team.  It will be our collective efforts that will allow us to achieve the goals set forth by the City Council," said Domer.  "The chance to serve such a beautiful community in a place my family has enjoyed visiting for years makes me especially grateful to have been chosen for this role."
Mr. Domer is the proud father of three daughters, and a lifelong resident of Orange County. He and his wife live in Orange.