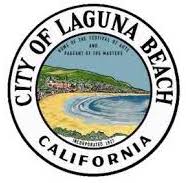 The City of Laguna Beach is committed to protecting its neighborhoods and the environment and reducing plastic pollution on our streets and beaches. In March, the Laguna Beach City Council approved a new $2M resident-serving program called the Neighborhood & Environmental Protection Plan, to mitigate visitor impacts to neighborhoods, enhance City services for residents, and add environmental protection programs. The $2M program is funded 100% by visitors through the City's Parking Fund and Measure LL Transient Occupancy Tax (TOT) revenues. 
As part of this Plan to reduce the impacts of litter on our beaches, oceans, parks, and neighborhoods, the Laguna Beach City Council has adopted an ordinance updating the City's plastic pollution policy. Beginning Thursday, July 15, 2021, single-use plastic food ware items are prohibited from all Laguna Beach trails, parks and beaches. The sale, use, and distribution of single-use, to-go plastic or polystyrene food ware items, including bioplastics, are also no longer permitted within the City of Laguna Beach, including:
Plastic beverage straws

Plastic stirrers

Plastic cutlery

Plastic take-out bags 
To help businesses, restaurants, visitors and residents get started on the Path to Plastic Free, the City of Laguna Beach is launching an informational outreach campaign and providing an online information toolkit and vendor and distributor resources. 

Further ordinance updates as part of the Neighborhood and Environmental Protection Plan also take effect July 15, including
No feeding of wild birds in City Parks

No large shade structures on beaches to preserve public safety sightlines

No storage of bicycles on Main Beach and Heisler Park

Expanding prohibition of abandonment of personal property in public spaces

Non-coastal community parks to close at 10:00 p.m.
Find out more about the new Neighborhood & Environmental Protection Plan Ordinances at www.lagunabeachcity.net/NEPP.
For further information regarding the plastic ordinance or enforcement provisions, please contact Laguna Beach Environmental Specialist Mike Phillips at mphillips@lagunabeachcity.net or (949) 497-0390.