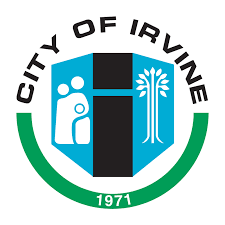 The City of Irvine was chosen as one of three cities to participate in the Cool City Challenge to create a climate moonshot strategy — an ambitious, exploratory, and ground-breaking approach to reach communitywide and inclusive sustainability.
Irvine joins the cities of Los Angeles and Petaluma as awardees in the innovative new Cool City Challenge (CCC) initiative. Developed and funded by the Empowerment Institute, the CCC is a $1 million grant competition among California cities to develop the most innovative pathways to carbon neutrality, including the Cool Block program which requires recruitment of 200 Cool Block team leaders to lead their neighbors through a shared learning program to improve sustainability and quality of life in their own neighborhoods, with an eye toward rapid expansion across the city.
The Cool Block program also reduces climate emissions and utility bills while building resiliency and local emergency preparedness against climate disasters such as extreme heat, floods, wildfires, and extreme storm events that are already worsening considerably worldwide. The strategy developed through the CCC will identify and incentivize innovative climate solutions, create bottom-up change from the demand side (consumers) and connect it to top-down change from the supply-side (business, technology, and policy adoption). The resultant community synergy can empower social, environmental, and economic outcomes not previously imagined possible.
"I'm so impressed with the City's commitment to climate solutions and response to this call to action," said Mayor Farrah N. Khan. "Without the support of Irvine residents, we would not have exceeded our goal of 200 volunteers and been awarded this competitive grant. This community support, coupled with our work to develop a comprehensive Climate Action and Adaptation Plan, gives the City of Irvine a strong lead in the fight against climate change. I can't wait to see what our community does next to help reach our carbon neutrality by 2030 goal."
The City of Irvine has partnered with over 25 community organizations and registered over 200 volunteers who are interested and committed to climate action in Irvine. Cool Block teams will meet, discuss, and implement sustainability concepts on topics related to energy efficiency, water conservation, emergency preparedness, social justice, and more! You can view more about this at The Cool Block Journey | Cool Block. Each Cool Block Team is presented with a suite of action items they can apply to their lives to make a difference, ranging from small to large. The team leader will track these actions and facilitate the meetings.
Please visit Cool City Challenge for more information about the program. If you are interested in volunteering for this opportunity, please visit Irvine Cool City Challenge or contact EnvironmentalPrograms@cityofirvine.org.
Since its incorporation in 1971, Irvine has become a nationally recognized city, with a population of 307,670 that spans 66 square miles and is recognized as one of America's safest and most successful master-planned urban communities. Top-rated educational institutions, an enterprising business atmosphere, sound environmental stewardship, and respect for diversity all contribute to Irvine's enviable quality of life. This family-friendly city features more than 16,000 acres of parks, sports fields and dedicated open space and is the home of Great Park. For more information, please visit cityofirvine.org.