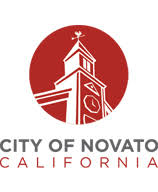 Dear Novato Community,
As we come to the end of another year, I'd like to take some time to reflect on the accomplishments we have achieved as a community, as well as a look ahead at opportunities awaiting us in the new year. I know I don't need to remind you of the challenges we faced in 2020, and although there are times where it seems as though we are still taking steps backwards, I'd like to assure you that 2021 has been a year of moving forward.
The Novato pride in our community is stronger than ever. Our team here at the City is extremely proud to serve Novato and just like you, has enjoyed bringing our community back together safely this year. 2021 brought us the return of many of your favorite in-person events, programs and classes from Concerts and Movies on the Green to National Night Out and the reopening of the Margaret Todd Senior Center and Hamilton Pool. These events were only a success because all of you have worked so hard to keep our community healthy and safe. Thank you for doing your part and showing up to have Novato Fun with us this year!
We have continued to experience many firsts together including our hybrid public meeting earlier this year. I am proud to say that Novato was the first city in Marin County to offer hybrid meetings that include both in-person and virtual community participation opportunities. Although our in-person meetings were short-lived, our virtual meetings have been incredibly successful with participation reaching an all-time high.
It is because of your feedback and engagement that we have been able to accomplish so much this year, including:
City Budget Fiscal Year 2021/2022 adoption, as well as availability of a four-page Budget in Brief to provide our community with a snapshot of the annual budget including the process, total budgeted revenues and expenditures, distribution of property tax and other highlights available at novato.org/budget.
Adoption of our Strategic Plan 2021-2023, a tool to help our City work together to prioritize our community needs and goals available to review at novato.org/strategicplan.
Novato's first ever Pride Celebration with virtual events and engaging social media campaigns recognizing June 2021 as LGBTQ+ Pride Month.
Greening our City vehicle fleet by replacing older, less fuel-efficient vehicles with new electric, hybrid and fuel-efficient models over the next few years.
Arbor Day tree planting event with over 100 community members showing up to volunteer to plant 80 trees at two of Novato's parks.
Partnership with Homeward Bound of Marin to offer immediate housing and support services for Novato's homeless, as well as the start of construction for the court-ordered Temporary Camp at Lee Gerner Park. Additional information available at novato.org/homelessness.
Enhancement of Novato's Living Streets Program creating a pedestrian and bicycle-friendly environment on Grant Avenue, including the installation of new swing gates Downtown that provide for shorter, targeted closures which allows the street to remain open to vehicular traffic during typical retail business hours.
Our new ePermit Resource Center to improve the customer experience by streamlining processes to allow for quicker permit review turnaround, better record tracking and reduced in-person wait times.
Launch of our Short-Term Rental Registration Program which makes it easier for visitors to experience Novato's unique charm while enforcing regulations that preserve community character. Additional information is available at novato.org/shorttermrentals.
Executed a letter of intent for the purchase and redevelopment of the Bachelor Officer's Quarters and Old Hamilton Gym.
A newly refreshed City website, novato.org, featuring a modern layout and design with the primary goal to improve access to public services and information for the community.
Looking ahead, we are currently in the middle of Novato's redistricting process to help develop new City Council voting districts utilizing 2020 Census data. Our voting districts are meant to represent YOU, and I encourage you to share your input with us by drawing and submitting proposed district maps using our online map-drawing tool or paper map available at novato.org/elections. I also look forward to continuing the discussion on the City's Fee Study and other revenue enhancement efforts.
As your City Manager, I feel privileged to provide public service to our community, and I can confidently tell you that all City staff share in that sentiment. I look forward to continuing to serve you in the new year and beyond. Wishing you and your families the best in 2022!
Sincerely,
Adam McGill
City Manager