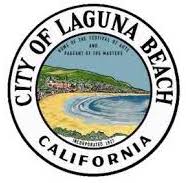 The City of Laguna Beach is pleased to announce it has been recognized as a 2021 Tree City USA Community by the Arbor Day Foundation. This is the fourth straight year the City has received the award, as the City was also named a Tree City USA Community for 2018, 2019 and 2020.
To achieve the Tree City USA recognition, the City met the required four core standards of sound Urban Forestry Management: maintaining a tree board or department/division responsible for tree care, having a community tree ordinance, spending at least $2 per capita on urban forestry, and holding an Arbor Day observance and proclamation. "The Tree City USA recognition demonstrates that our community values the urban forest, and recognizes the benefits that trees impart to all residents and visitors of Laguna Beach", said City Manager Shohreh Dupuis.

The Tree City USA program is sponsored by the Arbor Day Foundation in partnership with the U.S. Forest Service and the National Association of State Foresters. More than 3,400 communities across the United States have made the commitment to becoming a Tree City USA. Staff is seeking City Council approval to celebrate the Tree City USA recognition at this years Arbor Day event, proposed to be held on Monday, March 7, 2022 at Bluebird Park from 3 – 5 p.m.