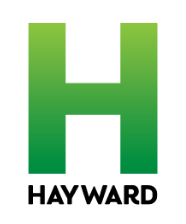 Alameda County announced last month it is making federally funded cash assistance grants to local nonprofit and business organizations to spur recovery from the COVID-19 pandemic.
Drawing on the county's share of federal American Rescue Plan Act (ARPA) dollars, the county Board of Supervisors allocated $3.1 million per county supervisorial district for grant-making to local nonprofits and businesses.  Cash grants are being awarded on a rolling basis through Sept. 30, 2024, subject to eligibility and availability of funds within each supervisorial district.
According to the announcement of the county's ARPA Supervisorial District Community Needs Cash Aid Grants program, the grant-making is intended to prioritize organizations serving populations disproportionately impacted by COVID-19 with individual grant maximums of up to $100,000 a piece.

"Through the application process, applicants must demonstrate and attest to the harm and economic loss sustained by the organization due to the negative impacts of the COVID-19 pandemic," according to the announcement.
For more information on the program, including eligibility criteria, how to apply and answers to frequently asked questions, visit the program page here on the County of Alameda website.  Hayward-based organizations also can direct questions to the Office of District 2 Supervisor Richard Valle by email at District2@acgov.org or by telephone at (510) 272-6692.