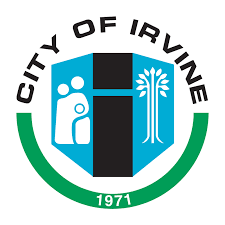 The City of Irvine in partnership with South Coast Chinese Cultural Center will host a Mid-Autumn Festival at Great Park, Friday, September 9 from 5 to 9 p.m.
The Mid-Autumn Festival, also known as Moon Festival or Mooncake Festival, is a traditional festival celebrated by many East and Southeast Asian communities. It is the second-most important holiday after Chinese New Year and dates back over 3,000 years, when the Emperor of China worshipped the moon for bountiful harvests.
The community is invited to celebrate this honored tradition with friends and family at Great Park, enjoying live musical and dance performances, cultural exhibits, and a festive atmosphere. The festival is traditionally held on the 15th day of the 8th month of the Chinese lunisolar calendar, during a full moon that coincides with harvest time in the middle of autumn. The City is holding its festival the day prior to the traditional observance, to allow the community to celebrate with other religious or social groups on the day.
"I'm excited to once again provide an opportunity for the community to celebrate Mid-Autumn Festival, while also featuring educational opportunities and cultural performances from organizations across Orange County," said Mayor Farrah N. Khan. "I hope residents will join me in this culturally-rich event to honor an important Chinese holiday and learn about its history."
This family-friendly festival includes education, entertainment, crafts, poetry reading, food trucks, and artistic demonstrations. Local community partners will be in attendance to support the event and share organizational information and resources. This event is free, open to all ages, and no registration is required.
The City of Irvine is committed to honoring traditional and culturally-relevant events that highlight the City's diverse and multicultural community. Each month the City highlights cultural celebrations and religious holidays through its Diversity, Equity, and Inclusion Spotlight. For more information about these remembrances and to learn about the City's We Are Irvine campaign, please visit weareirvine.org.
For more information about the Mid-Autumn Festival, please visit cityofirvine.org/midautumn.