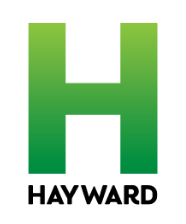 "Hayward Open for Business" is a new video series highlighting the resilience and diversity of the City's small business community.
Through the COVID-19 pandemic, Hayward small businesses endured unprecedented economic disruptions. Closures of non-essential businesses, prohibitions on indoor dining and rapidly changing consumer spending patterns led to over 450 Hayward business closures—either temporary or permanent.
To thrive again, our restaurants, retail shops, and service and entertainment providers need the support of the Hayward community.
As part of this effort, local business owners asked the City of Hayward Economic Development Division to help jumpstart recovery by encouraging consumers to shop and dine locally.  The Division is doing this in a number of ways, including a partnership with Cal State University East Bay's College of Business and Economics—using American Rescue Plan Act funding—to produce a series of promotional videos featuring local small businesses.
To watch, subscribe to the City's social media channels, check out the Hayward Open for Business channel on YouTube or go to the Hayward Open for Business page on the City of Hayward website.