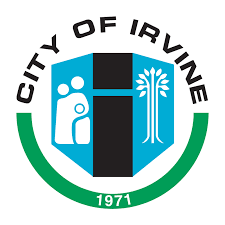 Following a rigorous nationwide recruitment, the City of Irvine has selected Sean Crumby to serve as the first director of the new Project Delivery & Sustainability Department. In his new role, Crumby will be tasked with leading the new department responsible for achieving the City's vast Capital Improvement Program and sustainability ambitions.
"This has been a critical recruitment, given that the position will oversee design, development, and delivery of all capital projects advanced by the City," said City Manager Oliver C. Chi. "Sean has led the implementation of challenging and high-profile capital projects and sustainable infrastructure initiatives, which aligns with our current organizational needs. More important than his professional background, though, is Sean's authentic team-oriented and people-focused leadership style. I'm confident that he is someone who operates in a manner consistent with our One Irvine values structure and I'm so excited to have him join our team."
For the past 28 years, Crumby has held key executive leadership positions at various agencies, including the cities of Newport Beach, Seal Beach, Stanton, Long Beach, and most recently Huntington Beach.
He has served in a wide range of positions, including assistant city manager and public works director for the City of Seal Beach; deputy general manager of the Long Beach Water Department; bureau manager for the Long Beach Energy Resources Department; and deputy public works director for the City of Long Beach.
Crumby, who has a bachelor's degree in civil engineering from the University of Nevada, most recently served as director of public works for the City of Huntington Beach where he led a department of 218 full-time and 50 part-time staff.
As director of Project Delivery & Sustainability, Crumby will oversee approximately $100 million in Capital Improvement Projects annually, the implementation of Active Transportation Program efforts, the delivery of a globally relevant Great Park, and all environmental programs and efforts in the City, including the development and implementation of the City's Climate Action and Adaptation Plan. He will begin his new position on April 10.