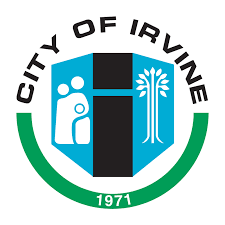 On Tuesday, July 11, the City of Irvine held a ribbon-cutting ceremony to celebrate the addition of 166 level 2 EV chargers at the Great Park. As a steward of the Great Park, the City of Irvine is committed to sustainable operations and management across the 1,300-acre park and becoming a leader in environmental, social and economic responsibility.
"I am excited to continue the expansion of resources and initiatives in order to achieve carbon neutrality by 2030," said Mayor Farrah N. Khan. "The installation of nearly 170 new EV chargers is just one more step toward reaching this goal. In addition, we are in the next phase of development at the Great Park, and these chargers are part of the sustainability build-out of what will be one of the best municipal parks in the world."
The City of Irvine is committed to working with the community to reduce vehicle emissions and make switching to an EV affordable and accessible to all. There are 721 EV chargers in the City. For information on EV charger locations and other information regarding electric vehicles, please visit cityofirvine.org/driveelectric.

In 2021, the City of Irvine embarked on developing its first Climate Action and Adaptation Plan (CAAP). The CAAP will set ambitious but achievable emissions reduction targets for the City and lays out a pathway to achieving our climate goals across both municipal operations and our community. Through thoughtfully planned greenhouse gas (GHG) emissions reduction and climate adaptation measures, the CAAP will build upon Irvine's previous steps toward climate leadership in Orange County to create a truly climate-smart City for the future. Visit the City's Climate Planning page to learn more about what the Climate Action and Adaptation Plan means for Irvine.
The Great Park is a large public park located in Irvine, California. The park was built on the former site of the Marine Corps Air Station El Toro. It spans over 1,300 acres with more than 500 acres of park space completed. It features a range of attractions and facilities, including sports fields, picnic areas, playgrounds, walking and biking trails, a historic aircraft exhibition, a carousel and its iconic tethered helium balloon. The park hosts numerous events throughout the year, such as concerts, farmers markets and festivals. In addition, the Great Park serves as a prominent recreational destination for residents and visitors in Irvine, the United States and throughout the world.
To view photos from the ribbon cutting ceremony, visit our Flickr album. To learn more about EV chargers in the City, visit cityofirvine.org/driveelectric.