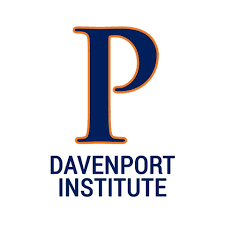 There is a delicate balance between counties and cities as they strive to work together to help foster stronger communities. When the right balance between a county and city is achieved, it can yield great opportunities for success. However, that balance is not always easy to accomplish; competing priorities and funding sources pose challenges to the potential for a healthy working relationship between county and city.
Furthermore, recent challenges, such as the impacts of the great resignation and a changing workforce, have added new stresses on this vital local government relationship. As we navigate the delicate balance between county and city, we can look to principles of public engagement and elements of collaborative governance theory for tools and strategies.
Establishing Strong Partnerships
Partnerships by nature are collaborative and the most successful partnerships in any field rest on a foundation of shared goals and responsibilities. Within county and city government, it can sometimes prove to be difficult to establish that shared foundation generally and specifically for certain projects. Competing priorities, funding sources, and projects can often be roadblocks for partnerships.
Prioritizing the need for open communication and collaboration between City and County is the first step in establishing a partnership, and it begins with designating individuals to serve as key points of contact. Unfortunately, local government has faced unique challenges in this area in light of the impacts of the Great Resignation. Staff shortages led to team members taking on more responsibilities and project timelines being exacerbated. Furthermore, many organizations lost the individual that served as the point person in partnership, thereby leaving a gap in collaborative relationships. As 35% of governments saw workers accelerate retirement, organizations found themselves facing the prospect of entirely new staffs.
One way to anticipate and prepare for a major change in workforce is to support and encourage succession planning for employees. The City of Fredericksburg, Texas, did just that in 2021 by recognizing that several key employees—individuals who were instrumental in establishing partnerships—were facing retirement. In preparation, Fredericksburg began identifying future leaders and providing them with training opportunities and experiences to prepare them for moving upward in the organization. Succession planning is a great way to ensure employees play an important role in the future of the organization and have the opportunity to hand off key partnerships.
A Shared Foundation for Success
Establishing a partnership and open line of communication is just the first step in establishing a working relationship between the City and County. In order for that partnership to succeed, both organizations need to come together to agree upon a shared foundation of goals and responsibilities to help build stronger communities. Many areas across the country have been able to do this successfully in various projects.
In California, the City and County of Sacramento have collaborated to create a five-year agreement on establishing the roles and responsibilities of each entity on how to approach providing services for the homeless. Both organizations are planning to send team members to participate in 10 new "encampment engagement teams" dedicated to intensive outreach and delivery to shelters. Behavioral health staff from the County will work with the City's Department of Community Response to provide comprehensive services to those in need. In the face of a shared challenge, both the City and County have come together to pool resources and develop a foundation of shared goals and a collaborative project plan.

The City of Austin, Texas, partnered with Travis County on providing support for community members facing mental health challenges. Travis County approved a new Mental Health Diversion Center to be located in Austin, and in response the city began ramping up mental health services in order to better serve community members who would be coming to the center. The City quickly began expanding its cadre of certified mental health emergency specialists to help ensure the center established by the County would be properly staffed. The City and County have been working in lock step to help ensure the center is a success and is able to provide support to those in need.
The City of Antigo, Wisconsin, collaborated with Langlade County to help address challenges in childcare. Antigo has one of the fewest child care resources available in the 10-county North Central Wisconsin region. In an effort to help ameliorate the impact on the community, a local mother decided to open a childcare center and received collaborative support from the City and the County. Both organizations, as well as the local community, worked closely together to provide resources and guidance to help make the childcare center happen.
Similarly, in the City of Morgan Hill, California, retired educators Ron and Shirley Lociceros saw the need for an inclusive playground in their own City after learning of a similar project in nearby Salinas. Supported by the Magical Bridge Foundation, the couple partnered with the City for creative input on the project and worked with both the City and Santa Clara County for funding support. The City of Morgan Hill established an Inclusive Playground Committee made up of City residents to help guide the project. Additionally, the City was successful in obtaining a significant grant from the Santa Clara County Board of Supervisors.
These are just a few of the many examples of successful collaborative partnerships between the City and County that rest on a foundation of a shared commitment to help build strong communities. In each of these mentioned cases, the City and County agreed on a shared vision for a project, pooled resources and worked together to address community needs.
Borrowing Theory from Public Engagement and Collaborative Governance
There are many principles and precepts from public engagement and collaborative governance that we can incorporate in our approaches to establishing a strong partnership between the City and County. At the heart of it all are the community members and the shared goal of helping foster stronger communities. Starting any partnership with the larger goal in mind allows for alignment on a shared vision that can help guide future projects. For specific projects, agreement on purpose and specific goals like in the example from Sacramento, can provide clarity to all organizations involved in the collaborative process. Appointing representative members for joint working teams ensures that all voices are at the table and yields greater transparency and open communication. Succession planning can help ensure there are no gaps in representation as local governments navigate staffing challenges. Lastly, and perhaps most importantly, setting realistic expectations should be a priority in any collaborative process. This applies to expectations for staff members and the project overall.
Conclusion
Challenges exist in any partnership, including the one between City and County, and events such as the great resignation have placed additional stresses on the collaborative process. But, these challenges can be overcome to yield strong, collaborative working relationships that address and meet community needs.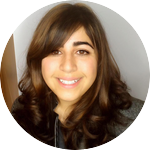 POOJA BACHANI DI GIOVANNA is the assistant director at the Davenport Institute and works on curriculum development and program delivery, communications and strategic relations.