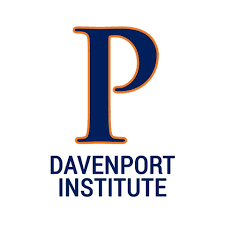 Growing up in San Diego, I was always captivated by the incredible diversity of the region. A common reflection of locals and tourists alike is how unique it is to be able to visit the beach, mountains, and desert all in the same day—or even in the same hour, depending on traffic. Even as a child, I could intuitively understand why this is something that we take pride in as San Diegans. Besides the vast range of possible activities and exploration, this geographic diversity is one of the things that makes San Diego ours, and we have no issue saying as much.
As I've gotten older, I have learned that the regional diversity of San Diego County goes far beyond its topography. Different parts of the County have different cultural and political values, which are a reflection of the history and people who have lived there. Instead of one consistent "San Diego culture," there are a multitude of cultures and subcultures present throughout the County. Likewise, the political sentiments that are dominant in some parts of the region are largely absent in others. Cities like Chula Vista, Carlsbad and Santee have notably divergent geography, cultures and politics, yet all belong to the same County. The same is true of my beloved hometown, Poway.
Now, as a resident and city planner in Clark County, Nevada, I am realizing that while San Diego's diversity is certainly unique, there are plenty of other places that have similar heterogeneity. Clark County encompasses plenty of desert (believe me), but also robust urban areas, including The Strip, rural communities around the County, plenty of suburban neighborhoods and even the Mount Charleston community, which has a population of approximately 400 people. Not only are all these places within the geographic boundaries of Clark County, they are in unincorporated areas that are under the jurisdiction of the Clark County government, as opposed to incorporated city governments like Las Vegas and Henderson. And much like San Diego, many of these areas have their own unique history, culture and politics.
Geographic Diversity
While not all counties may be as geographically diverse as San Diego or Clark County, many have some degree of variation that is relevant to the daily lives of residents, as well as the operations of government. Whether it's utility connections or emergency services such as police and fire, topographical changes across a County's landscape are essential to consider. In San Diego, the more central and eastern portions of the County, which are those further away from the coast, are much more prone to wildfires due to the local vegetation and ecosystems that are more susceptible to dry conditions. Recent rainstorms in Clark County impacted some areas much more than others for several reasons, including their steep slopes, which significantly affect drainage capacity. In Mount Charleston, specifically, this destroyed major roads and prevented residents from being able to access or exit the area.
Sometimes these events simply cannot be foreseen or prevented, but in other cases, we fail to prepare adequately and suffer the consequences. A big part of such failure is not understanding—or, more accurately, not respecting—the disparate conditions in some areas of our counties. Governing in the context of geographic diversity means that we must have plans—both preventative and responsive—that reflect this diversity and the corresponding challenges. In more practical terms, the emergency flood plan for The Strip should look quite different than that of Mount Charleston, which is about 50 miles east and several thousand feet higher in elevation.
Cultural Diversity
Historically, geography has shaped culture in countless ways that are both explicit and subtle, and that's still the case today. Topography, climate, vegetation, proximity to water and other geographical factors lead to a variety of traditions, mores and sentiments that are embodied in everything from food and clothing to language and religion. We may be able to escape our geography, but we cannot dismiss how it impacts culture, which is true even at the county level.
In San Diego, the cultural diversity is evident as one drives from one side of the region to another. In Imperial Beach, which shares a border with Mexico, a majority of residents are Hispanic, and a similar percentage is primarily Spanish-speaking. Alpine, by contrast, is a small, rural community nested around the mountains of eastern San Diego with a population that is about 83 percent white. We can imagine how different the schools, businesses and churches look and function in these places, but we can't really understand without experiencing it firsthand. Institutions like the San Diego County Board of Education or Clark County School District, which have jurisdiction over nearly all schools in their respective counties, must tread carefully when making decisions regarding budgets, curriculum and testing standards because the same policy will impact specific schools very differently. This should be reason for caution and humility for county governments—and perhaps even more so for the state and federal governments—because blindly imposing laws and ordinances without understanding how they may be received and implemented in different towns with different cultures is governmental malpractice. The traditions and customs of places within counties can be very different, and county leaders ignore or dismiss these differences at their own peril and those whom they have been trusted to govern.
Political Diversity
Geography shapes culture, which in turn shapes our political sentiments, systems and institutions. Put another way, politics exist within the context of history, geography and culture, rather than around or outside of them. Counties are particularly impacted by such political diversity because it manifests itself in the kind of local government that exists in cities and towns. Unincorporated cities are under County jurisdiction, but have citizen boards and commissions that express the concerns and priorities of their community to the county government. Incorporated cities also have distinct political organization, including mayor-council and council-manager arrangements which differ dramatically in terms of how a city operates. These are the formal elements, but there are, of course, the informal politics that are represented in conversations, interactions and events that channel into tangible government action. A single city has only its political system to manage, but a county is tasked with overseeing the politics of every city and town within its jurisdiction.

When county governments contemplate policies with countywide impacts, they are well served to consider how the political operations in different cities will influence the implementation of these policies. This is a crucial point because so much of governing comes down to successful implementation—the best policy ideas can fail miserably if they are not thoughtfully and prudently implemented. As my former professor and current Los Angeles Chief Deputy Controller Rick Cole likes to say, "Policy is one percent inspiration and 99 percent implementation." For this reason, among plenty of others, it's incumbent on county governments to work closely with cities and towns to ensure that policies have the institutional support necessary to be implemented properly, or they risk losing political legitimacy.
Geographic, cultural and political diversity are emblematic of many counties, and certainly for America as a nation. The challenge for counties, and specifically county leadership, is to govern in such a way that understands and respects these differences, while facilitating policies and partnerships that promote regional prosperity. After all, this is the idealistic theme of E pluribus unum: out of our distinct histories, cultures and political institutions, we commit to being united within our counties, and within our country.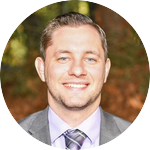 MICHAEL HULING is a city planner for Clark County, Nevada, and an advisory council member at the Davenport Institute for Public Engagement and Civic Leadership.
This article was originally published by Public Management (PM) Magazine.