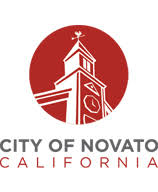 After a distinguished 39-year career in law enforcement, Novato's Chief of Police Matthew McCaffrey has announced his retirement. Chief McCaffrey's final day in office will be December 30.
Chief McCaffrey was hired by the City of Novato as Police Captain in March of 2015 overseeing both the Operations and Administrative Divisions. In 2019, he was appointed as Police Chief by City Manager Adam McGill, formerly Novato's Chief of Police. Prior to coming to Novato, Chief McCaffrey worked for the Sonoma County Sheriff's Office for thirty years serving is various roles, including correctional deputy, detective, sergeant, lieutenant, and captain. Additionally, Chief McCaffrey served as Chief of Police for the Sonoma County Junior College District for two and a half years.
During his tenure as Novato's Chief, McCaffrey lead the department through the unprecedented pandemic and worked to continue to improve the Novato Police Department's (NPD) relationship with the community by expanding outreach and transparency on department policies, procedures, and hot topics including use of force, de-escalation trainings, LGBTQ+ awareness for peace officers, hate incident reporting, diversity and more. In partnership with the Novato Fire District, Chief McCaffrey also led NPD's commitment to community safety with the launch of citywide neighborhood evacuation maps and disaster preparedness information.
"The City is appreciative of Chief McCaffrey's leadership of the Novato Police Department and dedication to the Novato community over the last six years," said City Manager Adam McGill. "We wish him all the best during his well-deserved retirement."

"The past 24 months have been challenging, nobody saw what was coming and how it would affect this profession, but I'm proud that I was here to guide the department through them. I feel confident that the leadership that is in place at the police department will continue to do what's best for the community that they serve," said Chief McCaffrey. "I want to thank Adam and the City Council for trusting me with such a huge responsibility."
With Chief McCaffrey's retirement, the City is announcing that Hank Schreeder will serve as interim Chief of Police until a permanent replacement is hired.
Chief Schreeder has 31 years of law enforcement experience serving the City of Santa Rosa before retiring as Police Chief in 2019. He most recently served as interim chief for the City of Emeryville in 2020, during the height of the pandemic. City Manager Adam McGill stated, "We are pleased to have someone with Chief Schreeder's experience lead our police department while we work towards finding a permanent replacement."
During this temporary period, Interim Chief Schreeder will be paid an hourly rate of $105 and is not eligible for any further salary or benefits such as health insurance or further retirement incentives. The City will launch a recruitment for the position this spring.