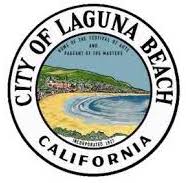 I am pleased to announce that the City Council has unanimously selected Shohreh Dupuis as the next City Manager for the City of Laguna Beach. 
"Shohreh Dupuis brings strong, experienced leadership to the City of Laguna Beach during a critical time when we need to address quality of life issues for our residents, advance our economic recovery, make responsible budget decisions and take steps to protect the unique character of our community," said Laguna Beach Mayor Bob Whalen.  "After an extensive search, the City Council selected Shohreh and is confident that she possesses the background, skills, passion, determination and work ethic needed to meet these challenges and move the City forward as its next City Manager." 
Shohreh Dupuis is a demonstrated leader with over 30 years of experience in municipal government in Orange County, has a strong understanding of public agency administration and finance along with leadership skills and a big-picture perspective to successfully manage and operate the activities of a City. Over the last five years, she has played a pivotal role within the City of Laguna Beach as Assistant City Manager and Director of Public Works. 
"I'm incredibly honored and overwhelmed with gratitude that the City Council has selected me to be the next Laguna Beach City Manager," said Dupuis.  "I have a deep love and tremendous respect for this City, its residents, businesses, non-profits and cultural arts organizations, and my colleagues and the City staff team, and am ready to tackle the challenges and opportunities that lie ahead.  I look forward to collaborating with all the voices of our City."
Since joining the City of Laguna Beach, Ms. Dupuis has played a critical role in the City's response to the coronavirus, development of the Laguna Beach CARES program that provided grant funding to the community and subsequent resiliency efforts such as the Forest Promenade and working with the festivals to resume their programs safely.  She has led key City Council projects and programs such as the Village Entrance Project, development of the Wildfire Safety and Mitigation Plan, the resident-serving Neighborhood and Environmental Protection Plan, Citywide transit and parking programs, and numerous other City Council priorities.  
"Shohreh has an excellent ability to analyze difficult and complex situations, formulate solutions, and build consensus," said retiring Laguna Beach City Manager John Pietig. "She has a big heart and really cares about Laguna Beach.  Her skills, knowledge of Laguna Beach, and her energy will help the community recover from the pandemic and emerge even stronger."
Earlier this year, John Pietig announced he would retire in June.  To find the best candidate for City Manager, the City Council hired a recruiter to do an extensive nationwide search, held three public listening sessions, interviewed six candidates and also sought resident feedback from a public online survey before selecting Dupuis for the position.
"The City Manager's selection process was comprehensive, fair and thorough," said Laguna Beach Mayor Pro Tem Sue Kempf.  "We have built a high-performing organization that is committed to serving our residents and community. By selecting Shohreh Dupuis as our next City Manager, we not only get the best candidate for the position, but we also ensure a seamless transition as we recover from the COVID-19 pandemic while maintaining our focus on the quality of life for our residents."
Prior to joining the City, Dupuis held management level positions at the Cities of Irvine and Anaheim, the consulting firm of Parsons Brinckerhoff, the Orange County Transportation Authority and County of Orange. Ms. Dupuis holds a Bachelor of Science Degree in Applied Mathematics from the University of California, Irvine. She is also the recipient of several awards for her dedication to teamwork, customer service, and outstanding performance, and has been recognized as the Woman of the Year for her contributions to the transportation industry in Orange County and was recently recognized as a leader by the National Iranian American Women's Foundation.  
Dupuis immigrated to the United States from Iran in 1984 and her greatest pride is her daughter Sunnyjoy, who is a Doctoral student in microbiology at the University of California, Berkeley. Shohreh and her husband Farzad live in South Laguna. 
A contract with the terms of employment for Ms. Dupuis will be presented to the Laguna Beach City Council for approval at its regular meeting on May 4, 2021.  Ms. Dupuis will begin her duties as City Manager effective June 12, 2021.