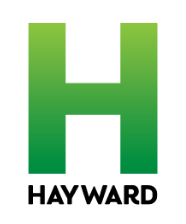 For the fifth year running, the City of Hayward has made the U.S. Environmental Protection Agency's Top 30 List of onsite generators of renewable energy, coming in twenty-seventh out of more than 1,700 participating public and private entities participating in the agency's Green Power Partnership.
This year, Apple, The Procter & Gamble Company and State of California topped the list in first, second and third place.  The County of Santa Clara, the only other Bay Area local government to make the list, came in at number 15.
Since first appearing on the Top 30 list in 2015, the City of Hayward has continued to climb the rankings as it expanded on-site renewable energy across its municipal facilities.  Most of this renewable energy generation takes place at Hayward's Water Pollution Control Facility, where a combination of solar panels and biogas collection provides electricity to City facilities.

In total, the Water Pollution Control Facility, at 3700 Enterprise Ave., where household wastewater is treated before being discharged deep into San Francisco Bay, powers more than 60 percent of the City's municipal electricity needs.
Renewable energy generation is a key element of Hayward's plan to cut community-wide greenhouse gas emissions by 30 percent from 2005 levels by 2025.  Achieving this will help put Hayward on course to meet the State's goal to reach carbon-neutrality by 2045.